Finding our church, date, and reception venue barely had us breaking a sweat. I was super impressed with myself for how easily this was all coming together and how I was probably well on my way to winning the title of "least stressed bride ever". And then, our search for vendors struck. And my stress level rose. And I kissed my hopes of winning the trophy for lowest-stress ever good-bye.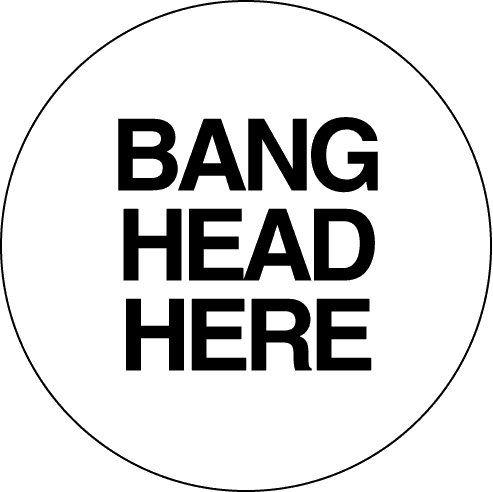 As I mentioned before, we're having a homestination wedding. Johnstown is definitely not a booming and bustling metropolis, but at the same time, it's not a quaint little farm town, either. It's somewhere in the middle, I suppose. With that being said, Johnstown's large enough to have a handful of each type of wedding vendor, but it's pretty rare for the city to have more than that handful to choose from. Don't get me wrong -- there have definitely been times when having my choices automatically limited to 3-5 options is a blessing in disguise, since it prevents me from going off the deep end and creating the world's largest spreadsheet to compare all my 1000s of different options. It's nice to pretty much take a quick look at the 5 options, contact the top 3, and book your favorite 1.
At the same time, there have been a few instances in which these 3-5 options are great, but not exactly matching my style or vision for what I would like from our vendors. Or, when 2 of the vendors are already booked for your wedding day, your selection instantaneously drops from 3 to 1, which can be less than ideal. Or, if what you have in mind for the cost of a service is not matching what you are being quoted, you can find yourself pretty darned stuck. When you're forced to look outside of the small-town network, the real problems start to rear their ugly heads.
For example, Johnstown is
never
an option for local planning guides on wedding sites. When you're looking for new vendor ideas and you click on "Western Pennsylvania" or "Southwestern Pennsylvania," prepare to see 800 options... from Pittsburgh. And only Pittsburgh. Johnstown's only two hours away from P-burgh, so it's not a horrible solution, but a lot of vendors from that far away will tack on a travel fee and/or typically charge a higher base price because they service a larger population who generally have larger budgets. Searching for "Central Pennsylvania" doesn't offer much help, either. Now you have vendors located in State College or Harrisburg, which are even farther than Pittsburgh! As a result, your best option is to Google your brains out, using phrases that include the vendor you're looking for and any small but not-too-small town in a 90-minute radius. Usually this process yields some helpful results, but it's so frustrating that the wedding industry on a whole isn't too interested in catering to us small-town folk.
Here's what I eventually realized: if you're planning a wedding in a town that doesn't have its own major league sports teams, don't waste too much of your time looking at regional vendor guides on wedding websites. Instead, take advantage of your small-town benefits -- in my case, I had worked with a good number of prospective vendors in the past. I had attended sports banquets at area venues and had prom pictures taken by local photographers, so I knew what to expect with their menu options and photography style. When I didn't have the experience necessary to point me in the right direction, I could usually find a friend of a friend who could offer advice about who they had heard was fantastic, or who they had seen at other weddings who should probably be low on our list, etc. Sure, we small-town brides may not have a ton of help from regional vendor guides, but what we lack in internet support we more than make up for in some stellar word-of-mouth networking.
Did you find that you were in no-man's-land with wedding planning? How did you cope with your lack of vendor resources?